Service
If your private label brand is bustling with design, sales, and promotional activities, why not entrust your projects to a reliable one-stop service manufacturer? Simply provide us with your design sketches or ideas, and we'll take care of all the production steps that follow. We offer professional advice at every stage of the process, ensuring that your vision is brought to life.
One-Stop Custom Clothing Manufacturer
Step 01
Contact Us
& Send us your design draft/samples/ideas
Step 02
Fully communicate with our professional team
Step 03
We make the 1st sample and send to you
Step 06
Confirm the materials (color/quality)
& PPS (pre-production samples)
Step 05
Place the order
Sign the PI
Step 04
Check the sample and provide feedback
Step 08
Quality inspection with inspection reports
(Also welcome your quality inspection team)

One-Stop Custom Clothing Manufacturer
We have established partnerships with multiple factories.
Customers can choose the factory that suits their needs to meet the requirements of different product types and scales.

New Product Development
-Custom tactical clothing
-Custom outdoor clothing
-Custom T-Shirt
-Custom raingear
-Custom motorcycle clothing

Materials Sourcing
-One stop custom sourcing
-Style/Material Recommendation
-Unique fabric development
-Fabric testing
-Material customization

Sample & Bulk Production
-Free sample/PPS
-Quality inspection team
-Fast delivery
-Global shipping
-Technical opinions

Test & Quality Control
-Office laboratory
-Professional Institution Testing (SGS)
-Our on-site team
-Support your quality inspector
-Communicate progress at any time

One-Stop Custom Clothing Manufacturer
1
Expand Your Private Label with Innovative Product Developmen
If your private label brand is bustling with design, sales, and promotional activities, why not entrust your projects to a reliable one-stop service manufacturer? Simply provide us with your design sketches or ideas, and we'll take care of all the production steps that follow. We offer professional advice at every stage of the process, ensuring that your vision is brought to life.
One of our key strengths lies in assisting you with suitable fabric selection to achieve the desired effects. We understand the importance of materials in creating high-quality products, and we'll help you choose the fabrics that best align with your brand image and performance requirements. Additionally, if you're looking to optimize costs, we can provide you with more competitive solutions without compromising on quality.
Throughout the production process, we'll keep you informed about every detail. Our team diligently tracks and communicates the progress, ensuring transparency and giving you peace of mind. Prior to shipment, we conduct comprehensive inspections on nearly every product and provide detailed production reports, as we take immense pride in delivering products of the highest quality.
Moreover, our commitment doesn't end with production. We value your success and are dedicated to being present throughout your sales journey. We welcome market feedback and continuously strive to improve our products in future collaborations, ensuring they meet evolving market demands.
By partnering with us, you can focus on the core aspects of your business while relying on our expertise in product development and manufacturing. Take advantage of our one-stop service and let us support your private label brand expansion. Together, we'll create exceptional products that resonate with your customers.
2
Experienced Manufacturer Supporting Your Product Production
We understand that you have many choices, but we invite you to consider us. Sky Swallow is an experienced one-stop service provider with a track record of excellence. With over 20 years of experience in high-end garment production and export, we have established ourselves as a trusted name in the industry.
Our expertise extends beyond production. Over the years, we have cultivated strong partnerships with renowned brands and wholesalers, further solidifying our reputation as a reliable business partner. Our extensive export experience allows us to seamlessly deliver products to customers worldwide, ensuring efficient and reliable shipping processes.
At Sky Swallow, we take pride in our team's extensive industry experience. Both our production and sales teams boast at least a decade of experience in the garment industry. We also place a strong emphasis on craftsmanship, requiring our workers to have a minimum of 20 years of production experience for specialized production processes and equipment. This commitment to expertise and skill is reflected in the exceptional quality of our products.
We understand that quality is paramount to your brand's success, which is why we prioritize it at every stage of production. From meticulous fabric selection to rigorous quality control inspections, we ensure that each product meets the highest standards before it reaches your customers.
Choosing Sky Swallow means partnering with an experienced manufacturer who is dedicated to supporting your product production. With our industry knowledge, extensive experience, and commitment to quality, we are confident in our ability to meet and exceed your expectations. Trust us to bring your vision to life and deliver products of exceptional quality to enhance your brand's reputation in the market.
3
Pride in Quality: Our Commitment to Product Testing and Inspection
Quality is the essence of high-end apparel. Tactical/outdoor/motorcycle clothing differentiate themselves from regular casual wear by placing higher demands on quality. These garments are designed with functionality in mind, and the manufacturing details can significantly impact their performance. For instance, superior seam taping (quality of tape and taping techniques) is essential for ensuring excellent waterproofing. Without it, rainwater can seep through the garment's seams.
At Sky Swallow, we have established a dedicated and professional quality inspection team, which is why we take pride in our commitment to our quality. Each member of our quality inspection team has a minimum of 20 years of experience in garment manufacturing, possessing in-depth knowledge of garment production processes. For every order, we assign our quality inspectors to stay at the factory premises to supervise and conduct inspections.
Prior to bulk shipment, our quality inspection team meticulously checks every single garment, providing detailed quality inspection reports. We understand that attention to detail is crucial, and our rigorous inspections ensure that each product meets the highest standards.
Furthermore, our commitment to quality extends beyond finished garments. We thoroughly test and verify each material before it is used in production. We request material suppliers to send samples to our procurement department for testing and confirmation after they produce the materials intended for bulk production. If necessary, we will invite a professional testing agency enter the loop and involve customers in the confirmation process. Only after confirmation, we give consent for the materials to be sent to the manufacturing facility for production.
At Sky Swallow, we leave no stone unturned when it comes to ensuring the quality of our products. From rigorous inspections of finished garments to comprehensive material testing, we are dedicated to delivering products that meet and exceed your expectations. Trust us to provide you with high-quality tactical/outdoor/motorcycle clothing that performs exceptionally in various conditions.
4
Global Product Shipping: Our Products and Services Transcend Boundaries
We never cease to explore new markets, constantly striving for more brands and wholesalers to recognize Sky Swallow's products and capabilities. Our goal is to expand our reach and provide our exceptional services to a wider clientele.
When it comes to sample delivery, we typically use international express (DHL/UPS/FEDEX/TNT…) to ensure swift and reliable shipping to our customers. For bulk orders, our primary mode of transportation is sea freight, offering a cost-effective solution for larger volumes. However, for urgent orders, we can also arrange air freight to meet your deadlines.
If you require information on Chinese freight forwarders, we are more than happy to assist you. We have established relationships with reliable shipping partners who can facilitate the transportation process and ensure efficient and timely delivery of your products.
From labels to packaging cartons, we offer customized solutions to suit your brand's unique requirements. We understand the importance of branding and will work closely with you to create packaging that showcases your products and enhances your brand image. Whether it's designing custom tags or selecting the appropriate packaging materials, we'll ensure that your brand stands out and leaves a lasting impression.
At Sky Swallow, we are dedicated to supporting your brand's global expansion. Our comprehensive shipping services, tailored packaging solutions, and commitment to customer satisfaction are designed to help your brand thrive in markets around the world. Trust us to handle the logistics while you focus on growing your business and reaching new customers.
Custom Products Options
At Sky Swallow, we are dedicated to providing top-notch customization services for our wholesale and brand clients. We understand the importance of offering personalized products that reflect your unique style and brand identity. With our expertise in outdoor active wear manufacturing, we offer a wide range of custom product options to meet your specific needs. With Sky Swallow's custom product options, you have the freedom to create personalized outdoor activewear that meets the demands of your market. Our dedicated team will guide you through the customization process, ensuring that your vision becomes a reality. Contact us today to explore how we can elevate your brand through our tailored solutions.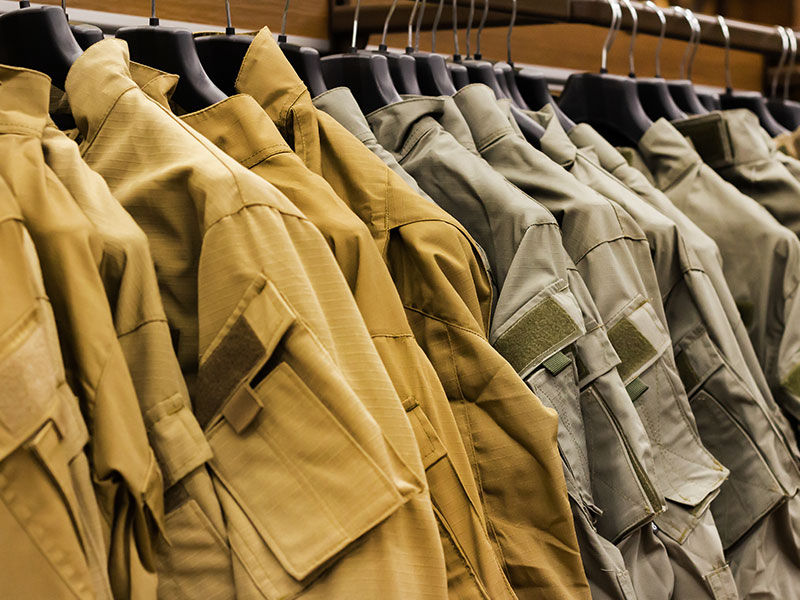 Customized Tactical Jackets & Trousers
At our lines, we offer customized tactical jackets and trousers designed to meet the specific needs of military, law enforcement, and outdoor enthusiasts. Our tactical jackets and trousers are crafted with precision, durability, and functionality in mind. We understand the importance of reliable gear in demanding environments, which is why we provide customization options such as pockets placement, reinforced stitching, adjustable features, and specialized compartments for tactical equipment. With our custom production service, we can tailor these garments to your unique specifications/design/camouflage patterns, ensuring optimal fit and performance in the field.
Contact Us
Customized Outdoor Jackets & Climbing Pants
For brands and wholesalers dedicated to outdoor adventures, we offer customized outdoor jackets and climbing pants that combine style and functionality. Our outdoor jackets are designed to withstand various weather conditions and provide protection from wind, rain, and cold temperatures. With our customization service, you can choose the fabric, color, and features that suit your preferences and outdoor activities. Our climbing pants are crafted with stretchable and durable materials, allowing for freedom of movement and enhanced performance on challenging terrains. Whether you' products are for hiking, trekking, or rock climbing, our customized outdoor jackets and climbing pants are tailored to meet your specific needs.
Contact Us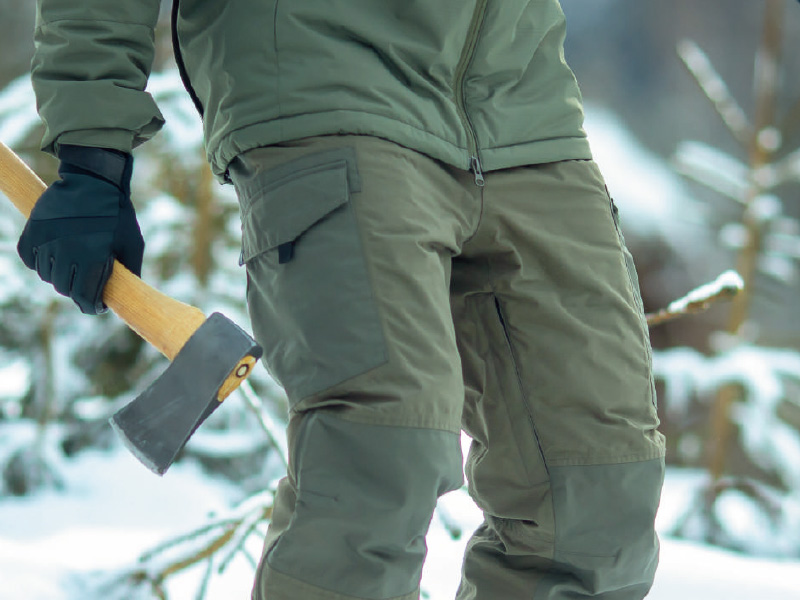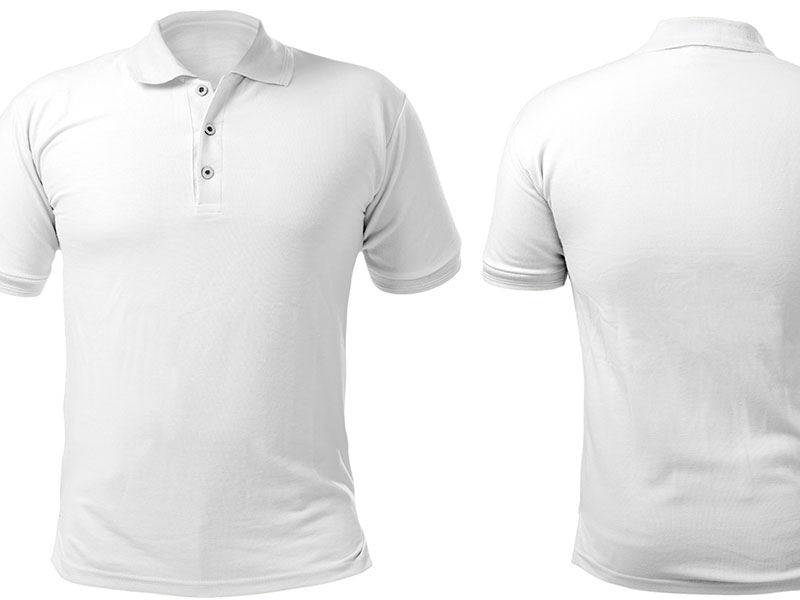 Customized T-Shirts
T-shirts are a staple in the activewear industry, and we provide custom options to help you stand out. Whether you need t-shirts for promotional purposes, team uniforms, or retail merchandise, we can customize them according to your preferences. From fabric choices and printing techniques to design placement and labeling, our customization services ensure that your brand message is conveyed effectively.
Contact Us
Customized Raingear
Protection from the elements is crucial during motorcycle and outdoor activities, especially in rainy conditions. Our customization services extend to raingear, including waterproof jackets/pants and shoes/glove. We offer a range of waterproof fabrics, seam taping options, and additional features like adjustable cuffs and hoods. By tailoring these garments to your specific requirements, we ensure that you can provide reliable and high-performance raingear to your customers.
Contact Us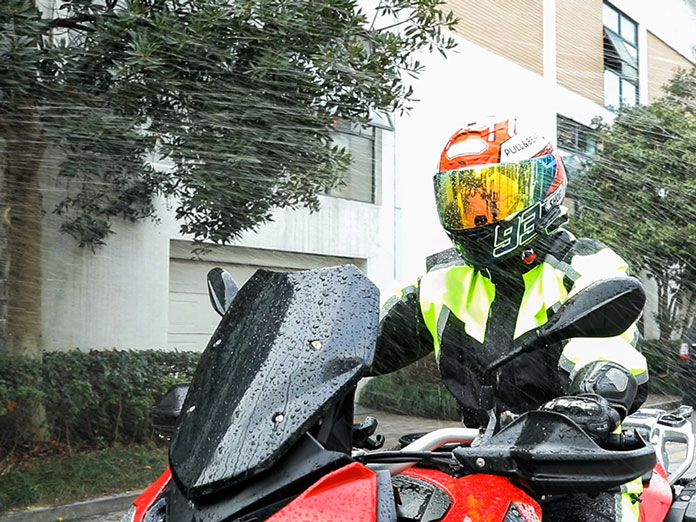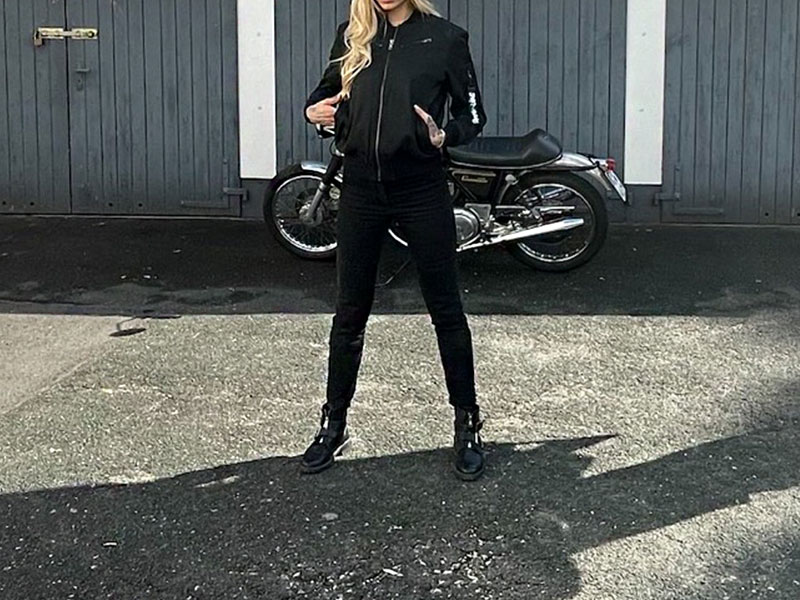 Customized Motorcycle Textile Jacket
For motorcycle clothing brands and wholesalers, we offer customization services for textile jackets. These jackets are designed to provide comfort, protection, and style for riders. You can choose from various materials, armor placements, reflective elements, and ventilation options to create custom motorcycle jackets that align with your brand image.
Contact Us
Showcase Your Private Label Brand to the World with Customized Accessories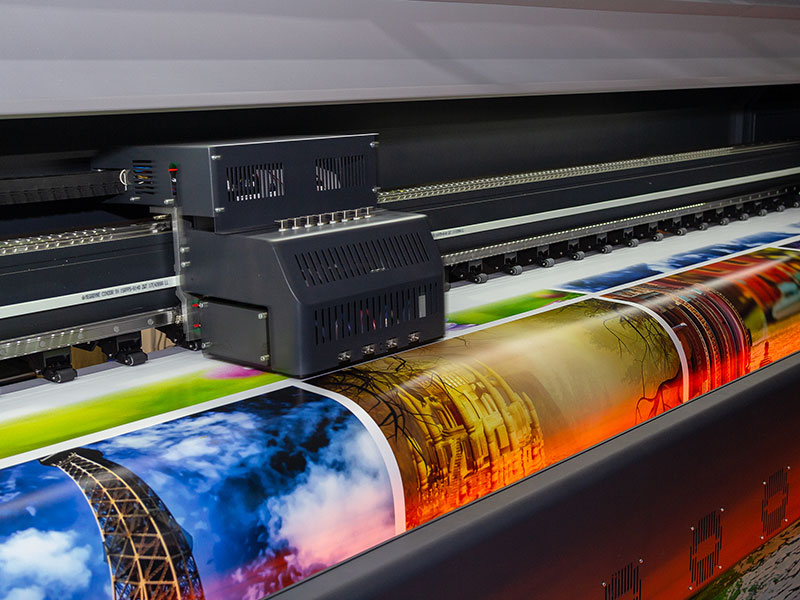 Customized Print & Embroidery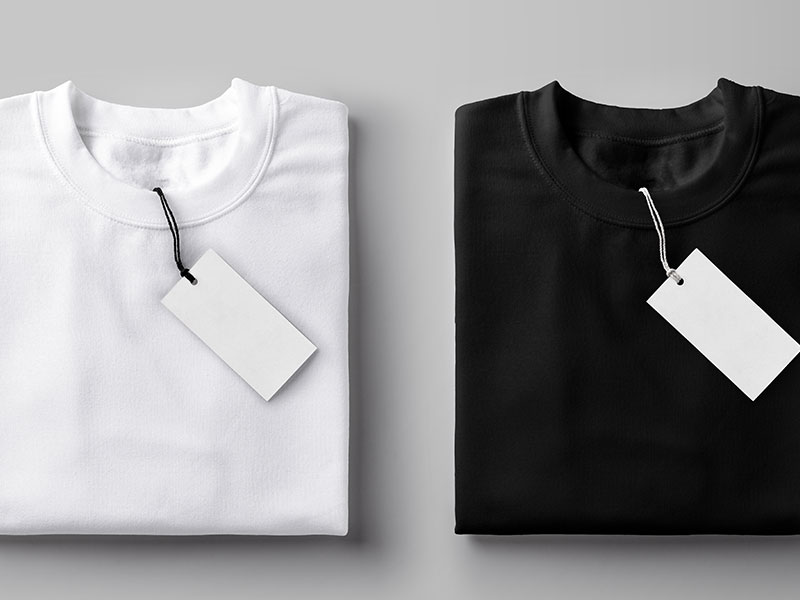 Customized Tag & Labels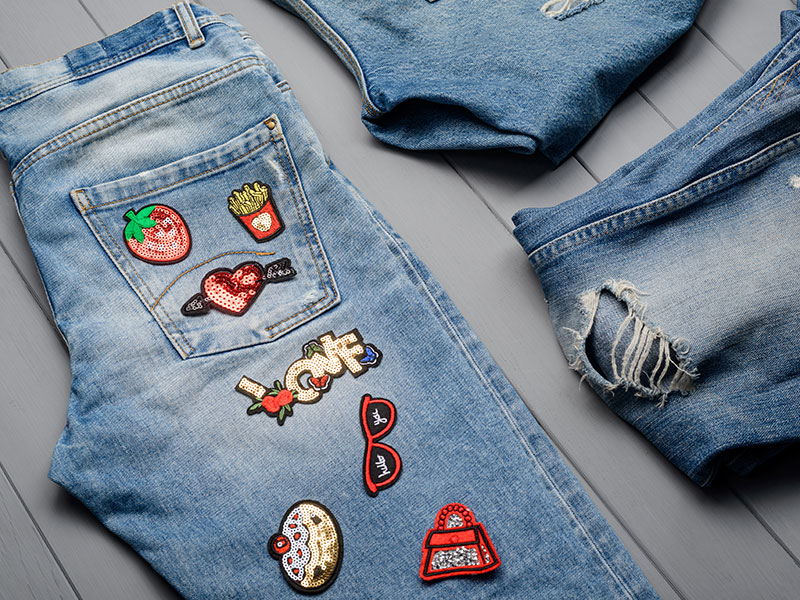 Customized Patch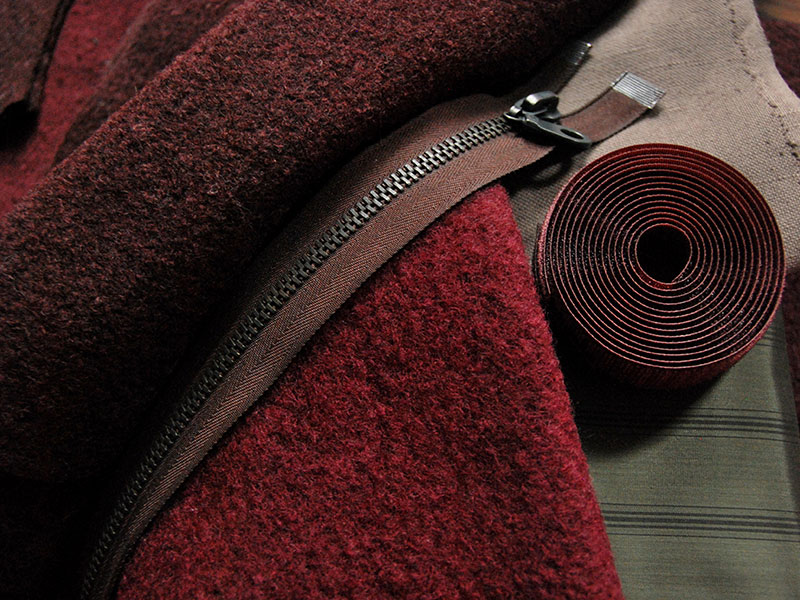 Customized Zipper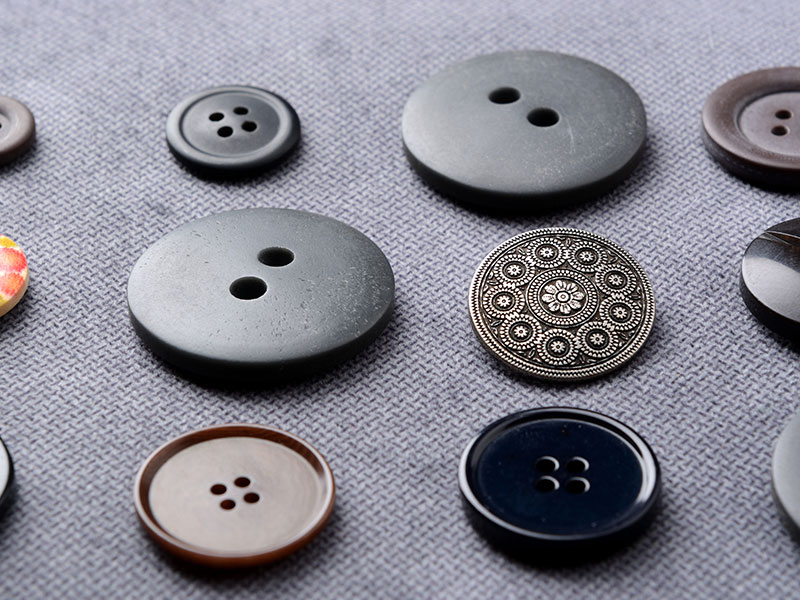 Customized Button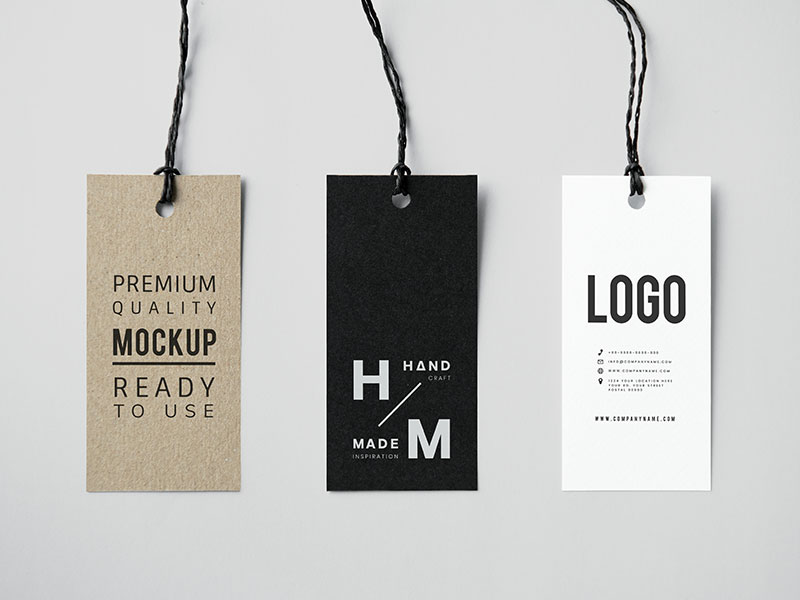 Customized Elastic Band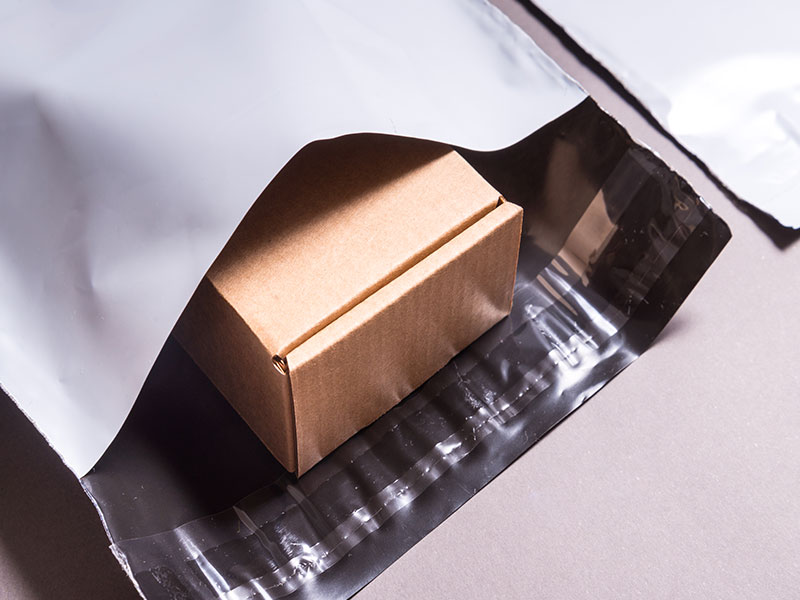 Customized Poly Bag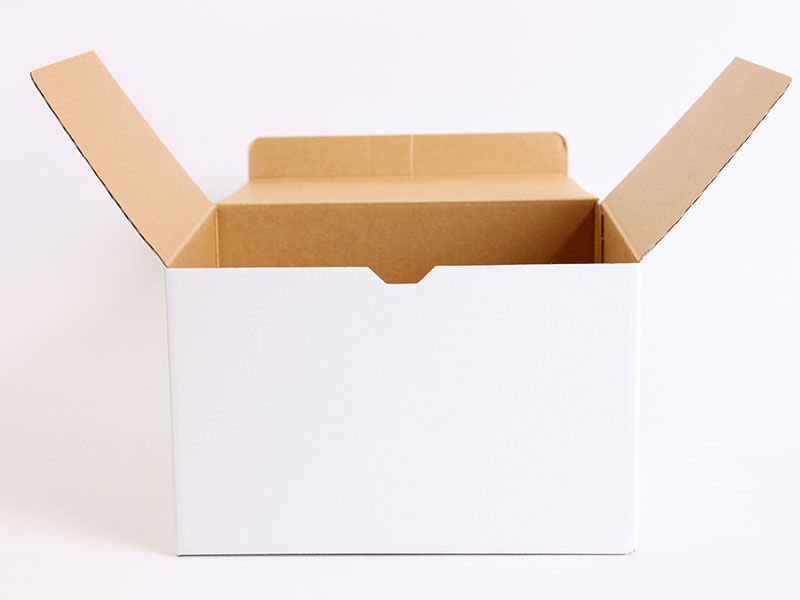 Customized Carton
IT'S EASY
GET A FREE SAMPLE
FOR MORE INFORMATION. PLEASE CONTACT US.